Catch More Seafood Sales with Chilean Salmon
Retail professionals know that Salmon is the most important driver of the seafood department. Sales of salmon in 2020 and 2021 exceeded all records and 2022 is holding steady. Now, more than ever, the U.S. needs a reliable source for salmon to handle this unprecedented growth – that source is Chile.
Chile is the market leader for imported salmon in fresh, frozen, and value added forms measured by total volume sold. From 2018 – 2021 Chile achieved sales growth of 29%[i]. Total imports grew by 14 percent in 2021[ii]. Chile is also the global leader in producing Seafood Watch – yellow rated (good alternative) salmon with output that averaged 40% of annual good alternative production globally – more than any other country. Consumer demand and preference for Chilean salmon continues to expand. Chile has risen to the occasion!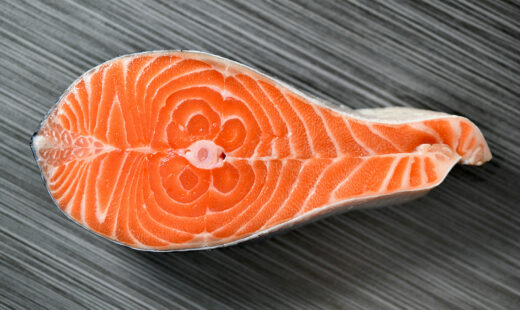 CSMC member organizations are leaders at:
Providing outstanding product quality on a consistent basis
Assuring a steady supply of fresh and frozen salmon to meet market demand year round
Engaging in continuous improvement across environmental, social, and economic categories
Seafood buyers should connect with our member companies for more information.
Click Link at Bottom of Page!