6 Inspiring Ways to Cook Chilean Salmon During Summer
Chilean Salmon is a favorite for so many reasons-not only is it loaded with helpful nutrients and good-for-you omega-3 fatty acids, but its buttery flavor and texture make it ideal for a number of diverse preparations. From cedar plank barbecue to gentle poaching, it's a perfect protein for any occasion. With this in mind, the chefs in our test kitchen spent time creating easy to prepare recipes that wont overheat your kitchen. Each recipe is perfect for warm weather and many can be served hot or refreshingly cold. Read on to discover your technique of choice for preparing farmed Chilean salmon with a seasonal, summertime twist.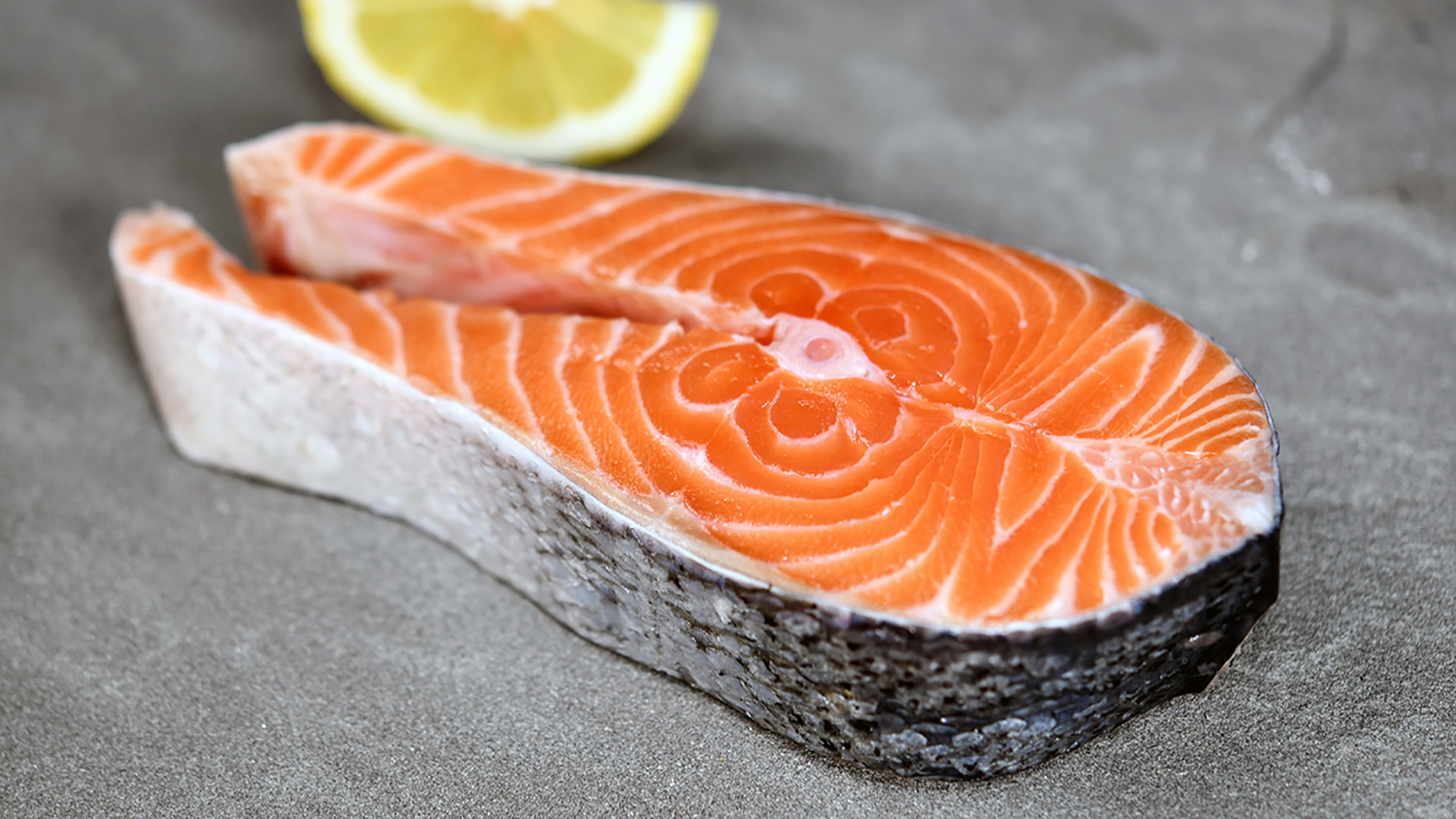 Get out your cedar plank for a show-stopping whole grilled salmon. The wood infuses the farmed salmon with smoky flavor for a true taste of summer, and it's a fine way to feed a crowd.
How to enjoy it: Soak a cedar (or alder) plank in cold water for one hour. Meanwhile, marinate the salmon for about 30 minutes in a light vinaigrette before grilling to seal in the flavorful juices, or coat with a dry rub.  Spritz the plank with pan spray and place the fish skin side down on the cedar plank and grill over medium heat until cooked through, about 15-20 minutes. Treat it as a healthy barbecue alternative and serve with Yukon Gold potato salad and fresh carrot-and-radish slaw.
For moist, flaky salmon that requires little more effort than preheating an oven, consider roasting. The method is foolproof, and the short cook time means that the kitchen won't be hot for long.
How to enjoy it: Rub farmed salmon with olive oil, season with salt and pepper, and place on a roasting pan at 400°F until the fish is just cooked through, about 10 minutes, depending on thickness. Eat it right away or refrigerate for later. Flake warm or cold fish for a Niçoise-style salad with mixed greens, hard-cooked eggs, assorted boiled vegetables, olives, and a mustardy vinaigrette.
This easy, inexpensive alternative to smoked salmon requires nothing but your fridge to pull off, and the results are downright luxurious. Using buttery farm-raised salmon results in an especially luscious texture.
How to enjoy it: Dust a fillet in salt, a bit of sugar, and seasoning, such as powdered ginger or dill and white pepper. Wrap it in plastic, then place it in a dish and refrigerate for one day, turning occasionally. When it's ready, rinse off the seasoning under cold water, pat dry with paper towels, slice thin, and there you have it: Silky homemade cured salmon, also known as gravlax, perfect for lunch or brunch.
This set-it-and-forget-it style of gentle underwater cooking may sound like it's for professional chefs only. In fact, with some special equipment, it's simple to pull off at home and will deliver consistent, perfectly cooked results every time.
How to enjoy it: For medium-cooked salmon, preheat a water bath to 145°F, vacuum- seal your farmed salmon (or place it in a zipper bag with air removed), and cook for about 15 minutes, or to desired doneness. This sumptuous method of preparation pairs beautifully with a creamy dill sauce, a crisp cucumber salad, boiled new potatoes, and a glass of rose.
Poaching is a gentle way to prepare your salmon dish. Simmer the fish at 190°F submerged in shallow water infused with aromatics, such as sliced scallion, lemon (or lime), and peppercorns, until it's just cooked through, then refrigerate.
How to enjoy it: Poached salmon is excellent served cold, which makes it perfect as a nutritious, make-ahead option on a hot day. Plate a piece of poached farmed salmon with a fresh summer salsa or flavored hummus along with dressed salad greens for an easy lunch or dinner.
This easy method for creating ice-cold marinated salmon results in a delicious and refreshing center of plate meal or quick snack. Though technically raw, the vinegar or citrus used in the recipe cures (cooks) the fish creating a succulent and thoothesome delight.
How to enjoy it: Purchase a 12-16 ounce fillet of skinless, boneless, Chilean Salmon – if possible, ask for the belly which is higher in fat content. Cut the fillet into 1×1 inch cubes and marinate using your favorite citrus or vinegar marindate. Let rest in the refrigerator for 2-3 hours and serve. Our favorite complimentary ingredients are fresh cubed cucumber or avocado. Citrus marinated Chilean Salmon and avocado are a match made in heaven.